A crew assembles a stage as they prepare for the June 19th celebration in Tulsa next to the AME Church at Vernon Chapel in the Greenwood District. ANIAN MAULE / Tulsa World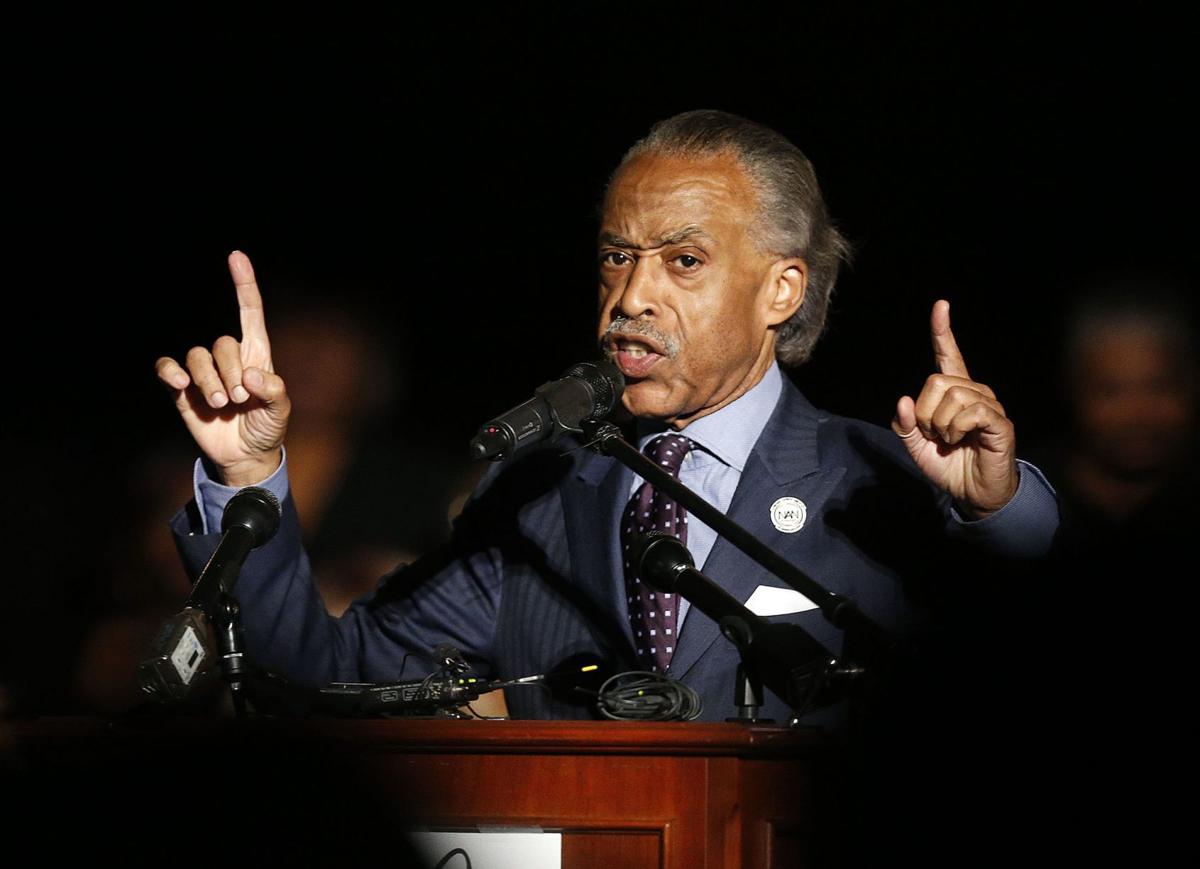 Rev. Al Sharpton speaks during a rally at the Oklahoma Jazz Hall of Fame in Tulsa in 2016. Sharpton called for police reform and led a march through downtown Tulsa earlier in the day. MATT BARNARD / Tulsa World file
Tulsas June 19th takes place on Friday in the Greenwood neighborhood. Most of the activity takes place in the green area north of historic Vernon AME Church at 311 N. Greenwood Ave.
Juneteeth commemorates the end of slavery in the United States when Union forces reached Galveston, Texas, at the end of the Civil War on June 19, 1865, to inform African Americans of the Declaration of Emancipation issued two years earlier.
Activist and politician Rev. Al Sharpton will be the keynote speaker at the event. Nationally known artists such as the Original Lakeside Band and American gospel musician Le'Andrea Johnson will lead the entertainment. The event will also include local stalls, food trucks and activities for children.
Due to the inherent risk of exposure to COVID-19, Tulsa Juneteenth is taking improved operational measures to ensure the health and safety of all guests and volunteers attending the Friday event. Participants are strongly advised to wear their mask at all times and to use recommended social distancing practices.
Free face masks are available to participants as part of a partnership with the non-profit organization "Until We Do It".
Emcees: Jerica Wortham & Aubrey Shine