"This can be a time to purchase": Basis stone laid for brand spanking new fireplace station in underserved space of ​​East Tulsa | Newest headlines
Tulsa City Councilor Connie Dodson (left), Tulsa Mayor GT Bynum, and Tulsa Fire Department Chief Michael Baker shoveled the foundation stone for Fire Station 33 Thursday, August 6, 2020. IAN MAULE / Tulsa World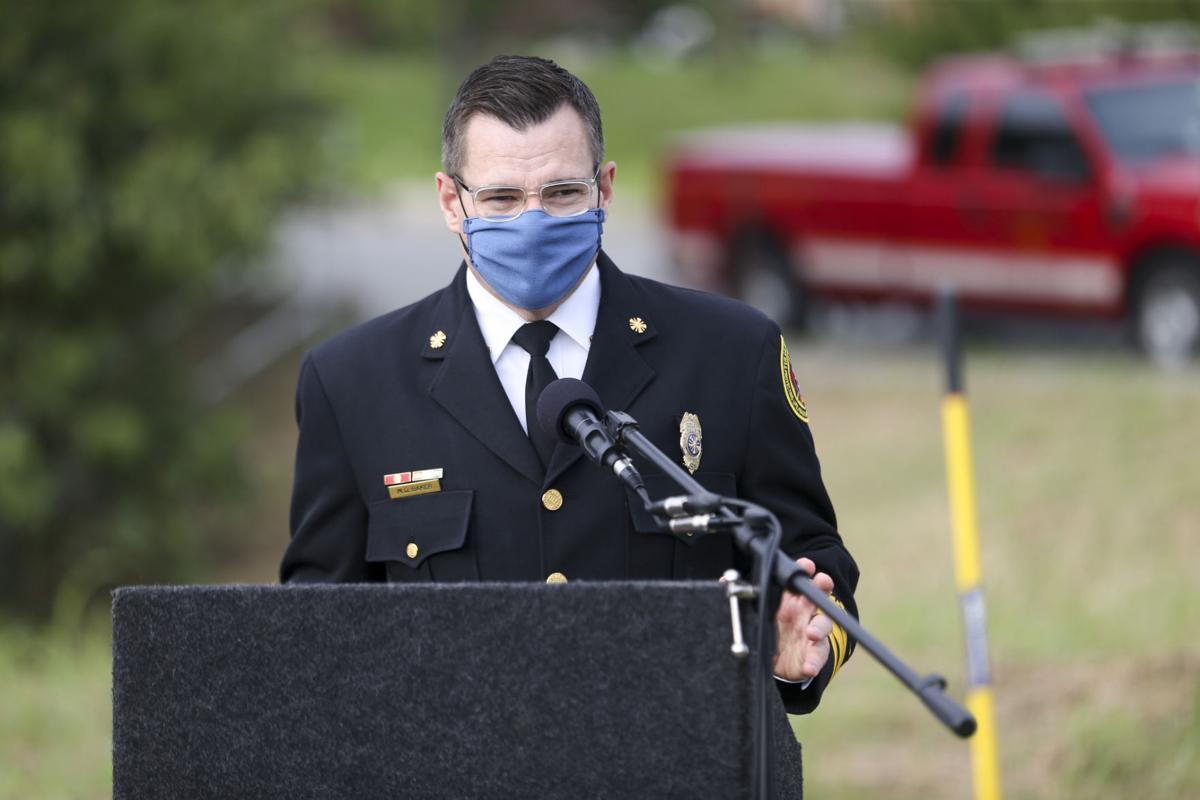 Michael Baker, Tulsa Fire Chief, speaks during a groundbreaking ceremony for Fire Station 33, which is supposed to relieve Station 27 and improve response time in East Tulsa. IAN MAULE / Tulsa World
Michael Baker, Tulsa Fire Chief, Connie Dodson, Tulsa City Councilor watches as Tulsa Mayor GT Bynum speaks during a groundbreaking ceremony for Tulsa Fire Station No. 33 on Thursday, August 6, 2020. IAN MAULE / Tulsa World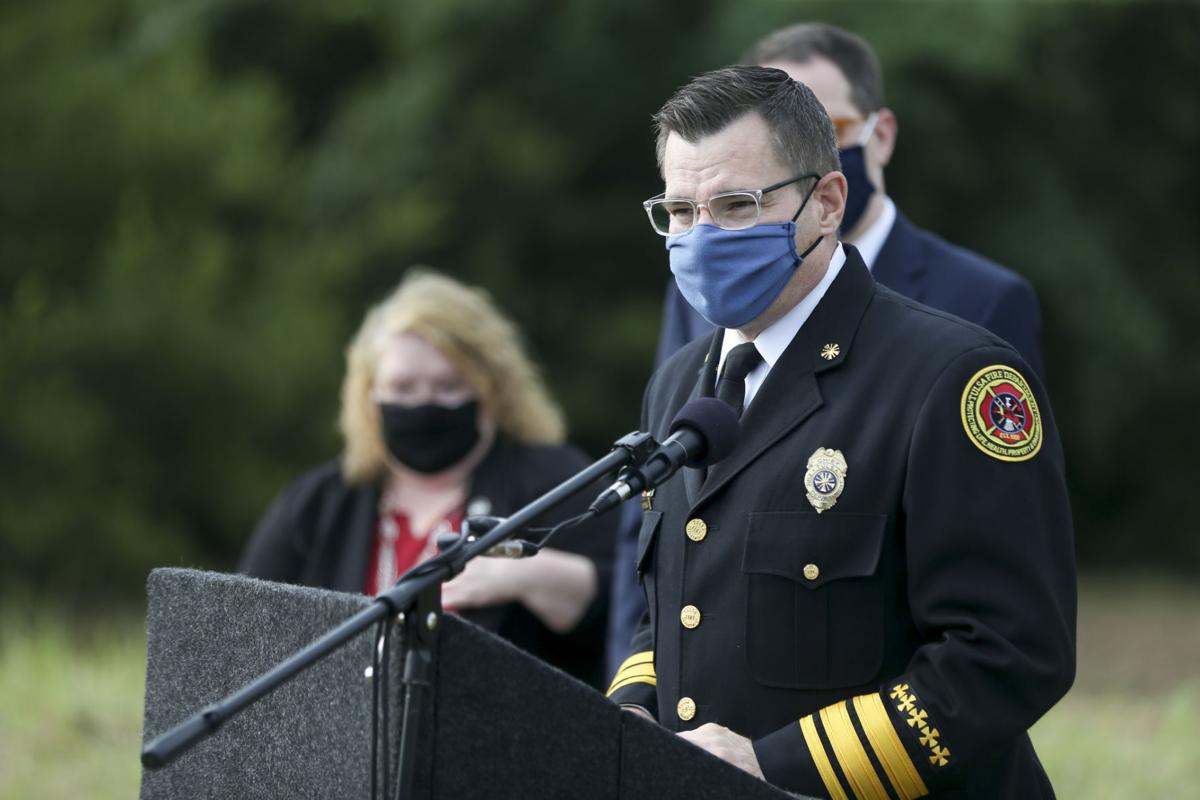 Tulsa Fire Chief Michael Baker speaks during a groundbreaking ceremony for Tulsa Fire Station No. 33 on Thursday, Aug. 6, 2020. IAN MAULE / Tulsa World
A rendering shows what 33 Tulsa Fire Department Station will look like after it is built on the corner of 41st Street and 134th East Avenue. The groundbreaking ceremony for the construction of the station took place on Thursday. courtesy
From Harrison Grimwood Tulsa World

Tulsans bought time for a third cent 14 years ago.
That time was bought in 2006 by the third penny sales tax. More than a decade later, it is funding the construction of a new fire station in an underserved area, said Tulsa fire chief Michael Baker.
"There aren't often times when you can buy time and this is a time buy that takes it down," Baker said.
City officials laid the foundation stone for Fire Station 33 in Tulsa on Thursday. It is located on the corner of 41st Street and 134th East Avenue.
Baker spent eight years at Station 27, about a mile northwest of the new station construction site.
"This was part of my answer section," said Baker. "As a firefighter … I started to travel further and further east of the city."
Sometimes the calls were about smoke filling a new home or an 8-year-old child choking on a hot dog. Baker's old station answers around 4,000 calls for help annually. These calls include mutual replies to areas in Broken Arrow.
The new station will help offset the load on Station 27, 11707 E. 31st St., and reduce response times with more fire trucks in the area, according to a press release from the City of Tulsa.