The Tulsa-seeded HBO sequence 'Watchmen' leads the Emmy Awards race with 26 nominations for leisure
Tulsa's Tim Blake Nelson (center) and Regina King star in HBO's "Watchmen". The series in an alternate version of Tulsa was a big winner at the Emmy Awards.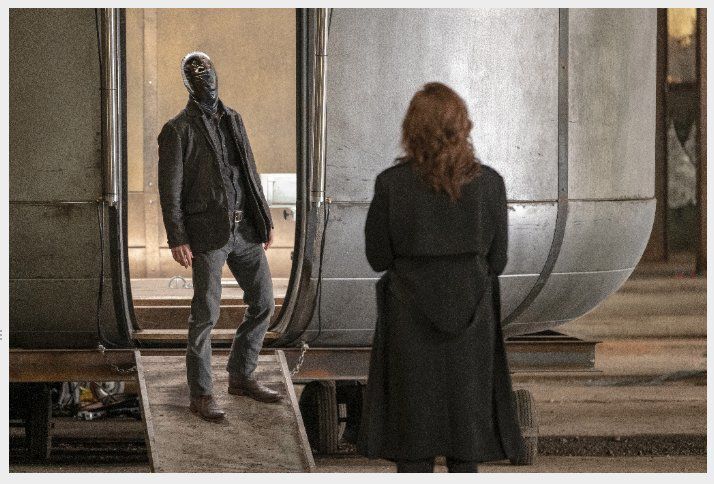 Tim Blake Nelson and Jean Smart. Mark Hill / HBO
By Michael Smith Tulsa World

"Watchmen," the HBO series that explored racial relations and law enforcement through the prism of a superhero story and set in a fictional contemporary Tulsa, topped all of the TV shows with 26 Emmy Award nominations.
The nominations were announced Tuesday morning, and Watchmen received a nod at every possible race in the limited series category, including best programming, writing and directing, and six actor nominations.
Tulsa-born Tim Blake Nelson was seen as a nominee for his first Emmy Award nomination for his role as the enigmatic cop on the series. Instead, three other actors from the series were nominated in the limited series' Best Supporting Actor category – Yahya Abdul-Mateen II, Lou Gossett Jr., and Jovan Adepo.
Other nominees for "Watchmen" were Regina King for Best Actress, Jeremy Irons for Best Actress and Jean Smart for Best Supporting Actress.
The crime drama with elements of fantasy and science fiction was filmed in Tulsa by the series creator Damon Lindelof, who was inspired by his research on the Tulsa Race Massacre of 1921 and even decided to open the series with a reenactment of these events .
In one of the most complex dramas on television, King starred as a police officer and masked hero of the Tulsa troops. He worked alongside Nelson's character, Looking Glass – a mysterious police officer wearing a mirror mask – to solve a murder and mystery of white supremacy.