The exterior of this Mod of the Moment, designed by Tulsa architect Donald Honn. It was built in 1958 in the Town and Country Estates neighborhood and is more than 3,000 square feet. It is located on 1.3 hectares of wooded land. Photo by Lesa Jones for TB & LN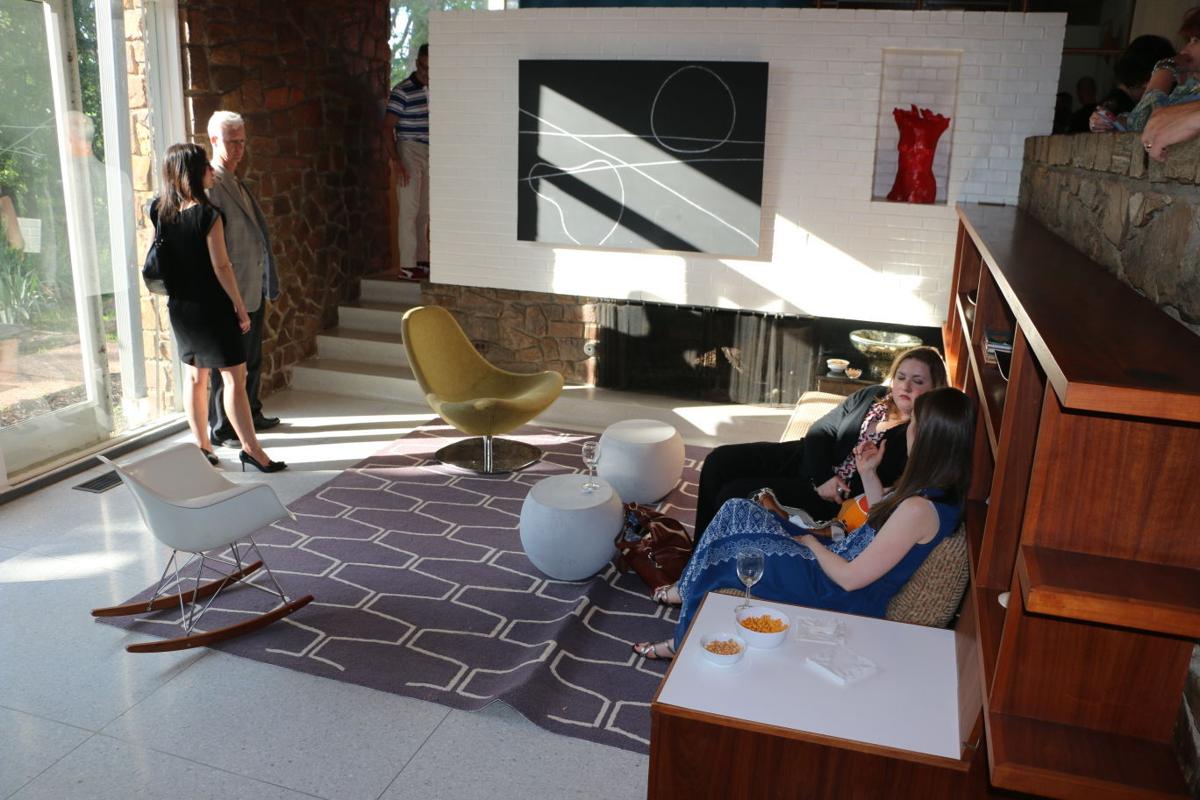 In keeping with the design, the current homeowner used a color palette and furniture style influenced by the 1950s. Lesa Jones for TB & LN
The house has two sliding doors onto the terrace overlooking the large property of over an acre of wooded landscape. Lesa Jones for TB & LN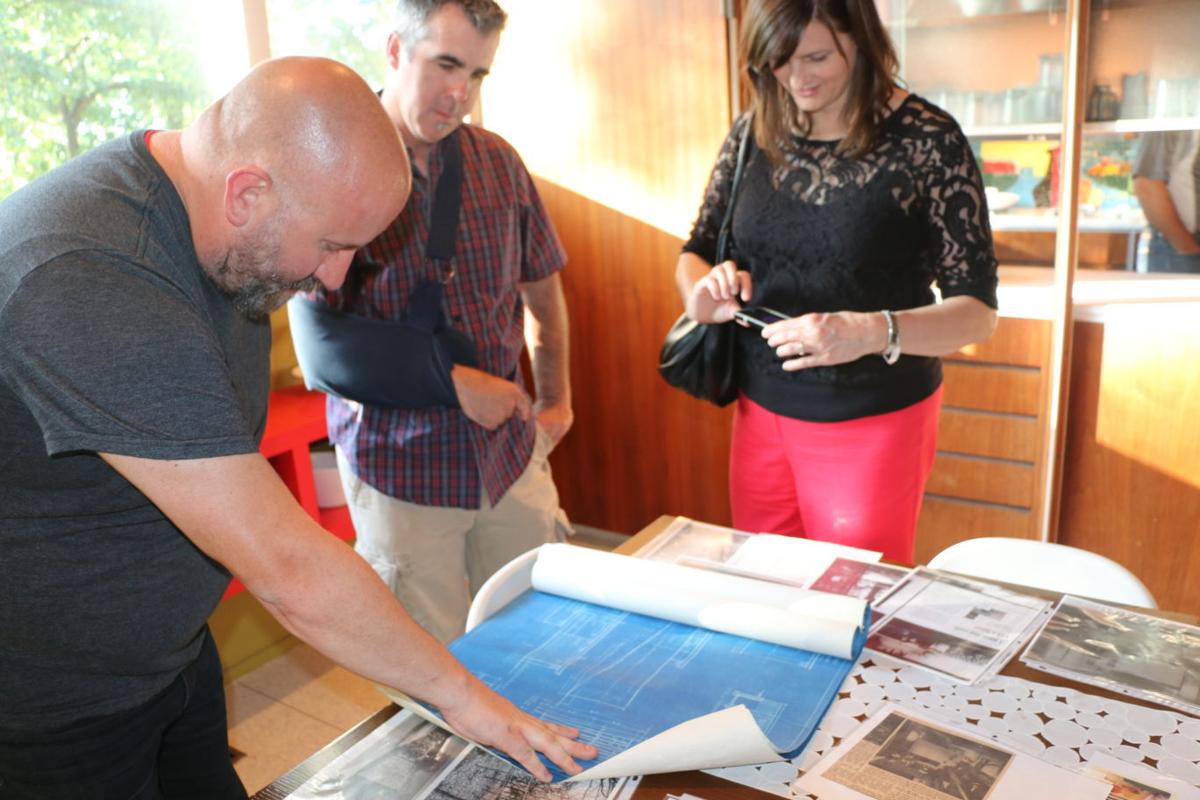 Shane Hood, chairman of the board of directors of the Tulsa Foundation for Architecture, discusses the original architectural floor plans of the house with Steve and Lori Barnes. The buyer of the house built in 1958 also receives the floor plans. Lesa Jones for TB & Ln
By Lesa Jones TB & LN Editor

House hunters and those with a penchant for unusual home design had the opportunity to explore modern architecture of the retro-50s in the Tulsa Foundation for Architecture's Mod of the Moment series.
The event is a kind of open house for the home, designed by the well-known Tulsa architect Donald Honn, 7346 S. Sleepy Hollow Drive.
Built in 1958, it's over 3,000 square feet and was part of the tour introducing mid-century modern homes for sale.
The monthly event is a way to expose the public to Tulsa's modern architecture.
"Honn was a huge fan of raw materials and natural wood, brick and stone," said Shane Hood, chairman of the Tulsa Foundation for Architecture. "The color is a symbol of his sense of design."
Honn is the architect who designed the Lortondale neighborhood in Midtown Tulsa, the Meadowbrook Country Club, Gilcrease High School, and the former Jaycees building that once stood on Boulder Park.
"I actually live in Lortondale," said Hood. "Many people who may not be familiar with modern architecture may be familiar with this neighborhood, which has about 300 modern homes at 26th and Yale. He was pretty productive. He passed away, but his office is still right on 21st Street and in Harvard. "