The primary guided bike tour reveals the architectural gems of Tulsa and the historic neighborhoods native information
Cyclists listen as Stephanie LaFevers (center in yellow) talks about the Circle Cinema in the Kendall-Whittier neighborhood as they tour architectural gems of the city during Tulsa's first ArchiTread bike tour on Saturday. The tour is only less than ten miles, and cyclists will stop at various locations and receive commentary on architectural insights and history. MICHAEL WYKE / Tulsa World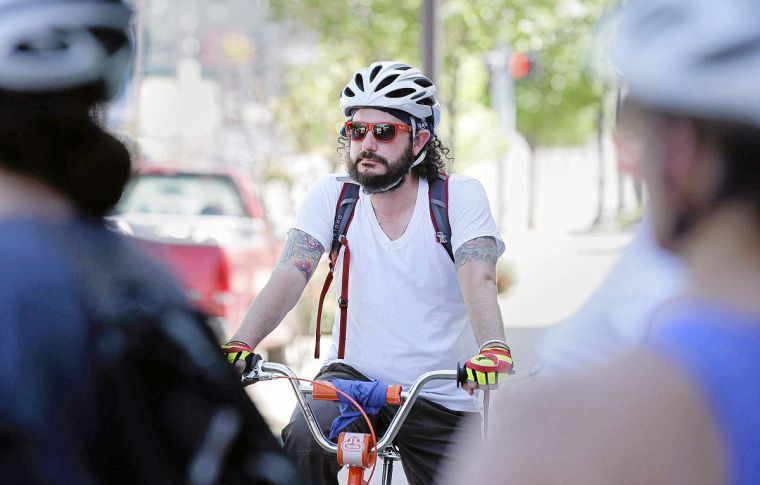 Cyclist Phillip Condley listens during a stop in the Kendall-Whittier neighborhood as he and fellow cyclists explore architectural gems of the city during Tulsa's first ArchiTread bike tour on Saturday. The tour is only less than ten miles, and cyclists will stop at various locations and receive commentary on architectural insights and history. MICHAEL WYKE / Tulsa World
Cyclists head south along Lewis Avenue in the Kendall-Whittier neighborhood as they explore the city's architectural gems during the first ArchiTread bike tour in Tulsa on Saturday. The tour is only less than ten miles, and cyclists will stop at various locations and receive commentary on architectural insights and history. MICHAEL WYKE / Tulsa World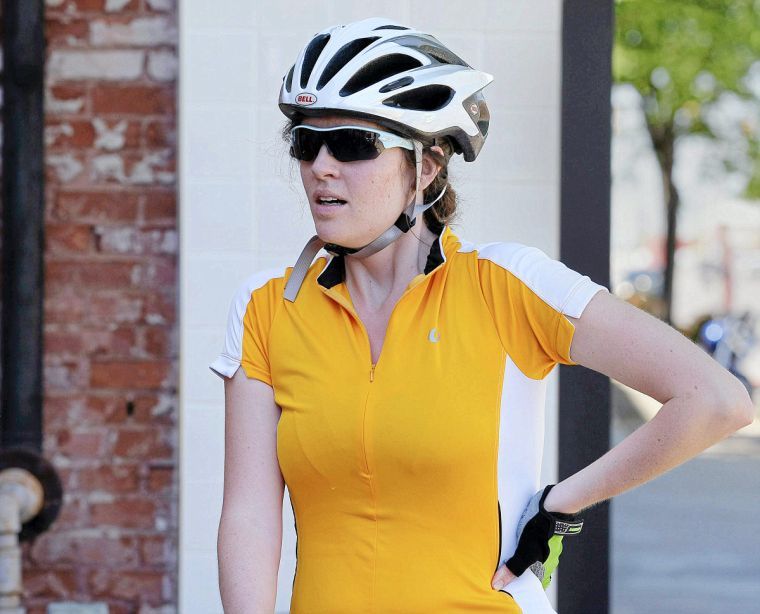 Cyclist Alyssa Hall listens during a stop in the Kendall-Whittier neighborhood as she and fellow cyclists explore architectural gems of the city during Tulsa's first ArchiTread bike tour on Saturday. The tour is only less than ten miles, and cyclists will stop at various locations and receive commentary on architectural insights and history. MICHAEL WYKE / Tulsa World
Cyclists listen as key architectural features are explained during a stop in the Kendall-Whittier neighborhood as they explore architectural gems of the city during Tulsa's first ArchiTread bike tour on Saturday. The tour is only less than ten miles, and cyclists will stop at various locations and receive commentary on architectural insights and history. MICHAEL WYKE / Tulsa World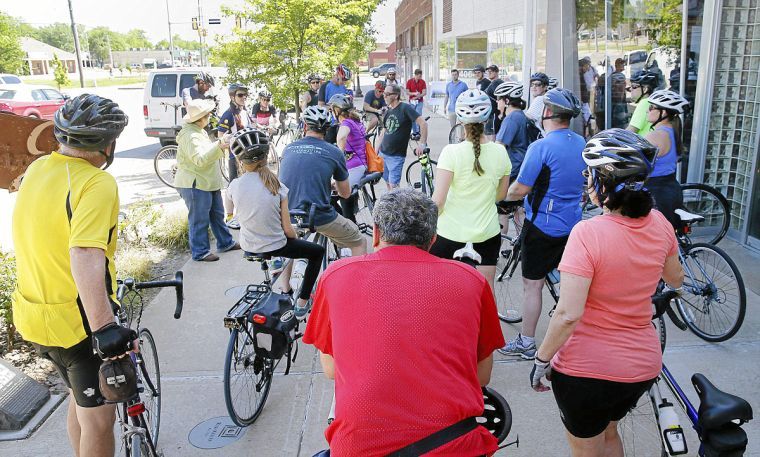 Cyclists listen as Stephanie LaFevers talks about the Circle Cinema in the Kendall-Whittier neighborhood as they explore architectural gems of the city during Tulsa's first ArchiTread bike tour on Saturday. The tour is only less than ten miles, and cyclists will stop at various locations and receive commentary on architectural insights and history. MICHAEL WYKE / Tulsa World
Cyclists head south along Lewis Avenue in the Kendall-Whittier neighborhood as they explore the city's architectural gems during the first ArchiTread bike tour in Tulsa on Saturday. The tour is only less than ten miles, and cyclists will stop at various locations and receive commentary on architectural insights and history. MICHAEL WYKE / Tulsa World
By COREY JONES World Staff Writer

Alyssa Hall is new to Tulsa and doesn't know much of the city's history or architectural sites.
But that started to change on Saturday afternoon when Hall, her boyfriend, and about 50 cyclists took a tour of historic neighborhoods, emerging business districts, and architectural gems. The cyclists were divided into two groups for the more than three-hour hike called ArchiTread, which included stops at Philtower, the Fire Alarm Building and the Circle Cinema, as well as rides through the Pearl District and Kendall-Whittier District.
30-year-old Hall stopped after driving under the marquee of the Circle Cinema at 10 S. Lewis Ave. She wore a white helmet and an orange tech t-shirt and was riding a racing bike that she bought a week ago. Hall moved to Tulsa from Iowa in November, and she thought the drive would be a great way to imagine what Tulsans are talking about in town.
"People talk about Circle Cinema all the time, and I've never been," Hall said. "Hopefully we'll be back to experience it and see a movie in it."
Stephanie LaFevers waited to greet the groups upon arrival. As executive director of the non-profit Circle Cinema Foundation, LaFevers spoke about the historical significance of theater and a burgeoning Whittier Square.