Michael Total: After years of getting worse site visitors in Tulsa, it received higher in 2020. However will it cease? | Native information
Vehicles will travel west on I-244 east of Lewis Avenue in Tulsa on Friday.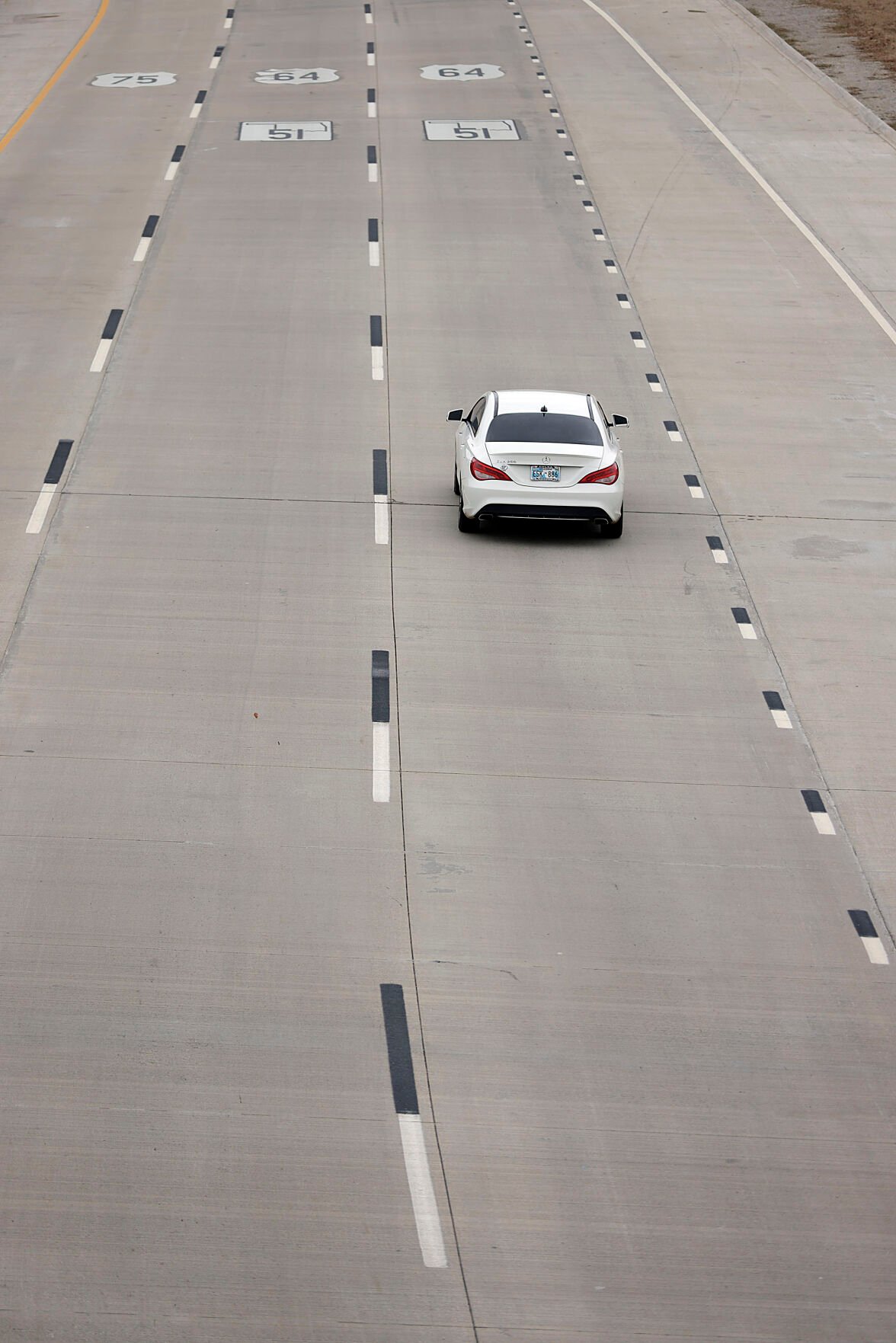 A car travels on the inner propagation loop downtown in Tulsa, Okla on Friday, January 15, 2021.
Late afternoon traffic was secured a quarter of a mile past a construction zone on 61st Street and Yale Avenue last week where some Tulsa drivers were not handling the situation with grace.
Horns honk. Certain words were muttered. And at least a few one-finger greetings were raised.
All of this for a traffic jam that took five, maybe six minutes to get through? Perhaps after nearly a year of downtime and working from home, Tulsa has forgotten how to deal with rush hour.
Prior to COVID-19, traffic in the city had been steadily deteriorating for several years, according to the Texas A&M Transportation Institute's annual Urban Mobility Report.
In 2012, the average Tulsa commuter traveled 15,023 miles and spent 37 hours in traffic. Or, to look at the data differently, Tulsans spent about an hour every 10 hours behind the wheel stuck in traffic.
If that sounds like a lot, it really wasn't.
Not compared to the rest of the country. According to national data from the Urban Mobility Report, at least 68 cities had worse traffic than Tulsa this year.
Until 2017, however, the Tulsans drove slightly fewer kilometers, an average of 14,865 per year, but spent 46 hours in traffic or about an hour in traffic every eight hours behind the wheel.