Ginnie Graham: Tulsa architect Charles Ward has seen magnificence all over the place columnists
The 2015 Christmas card by Tulsa architect Charles Ward.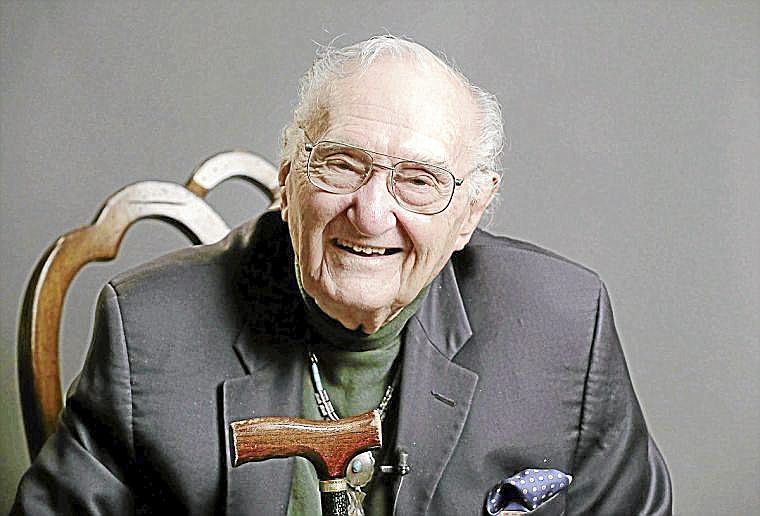 Charles Ward, a World War II veteran who served in Europe with General Patton's Army, is seen interviewing his Inverness Village home in 2015.
Ginnie Graham Tulsa World Editor on February 6, 2018.
Ginnie Graham Editorial Writer

My Christmas decorations include a handful of cards with prints of original drawings by Tulsa architect Charles Ward.
There are beautiful places of worship like London's St. Martin-in-the-Fields and St. Peter's Basilica in Rome mixed with a healthy number of University of Oklahoma campus buildings like Gaylord Hall and the Oklahoma Memorial Union.
Inside, Ward always wrote the kindest words of holiday wishes for peace and joy in perfect cursive. I was honored to be on his Christmas card list, not only because of the artwork, but also because of his friendship.
Ward died on November 23 at the age of 96. The news was sad in a year of sadness and grief.
At the same time, the story of Ward's life is worth a smile and a celebration. His memory is a reminder of living with purpose, humility, and love.
Ward literally helped build Tulsa.
A noted architect, he designed the Central Library, Southminster Presbyterian Church, Page Belcher Golf Course, Education Service Center, LaFortune Stadium, the former Thornton YMCA, and the Rudisill North and Martin regional libraries.