Be updated with Beatrice Ice Cream Co., extra information in Tulsa Frozen Treates | eat
Sweets & Cream has a mint chocolate ice cream sandwich on double chocolate chip cookies and a strawberry ice cream sandwich on lemon cookies. IAN MAULE / Tulsa World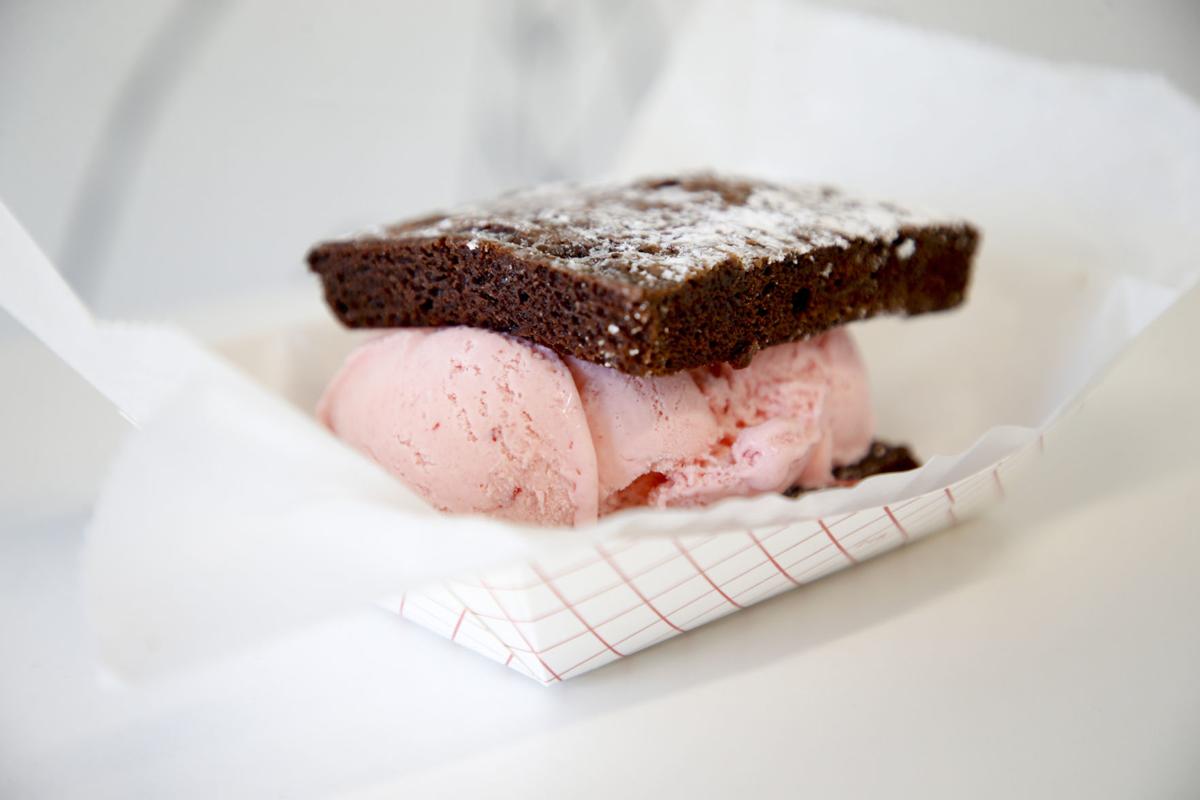 A strawberry ice cream sandwich on fudge brownies at Sweet & Creams in Tulsa on Saturday, June 6, 2020. IAN MAULE / Tulsa World
A mint chocolate ice cream sandwich on top of double chocolate chip cookies at Sweet & Creams in Tulsa on Saturday June 6th, 2020.IAN MAULE / Tulsa World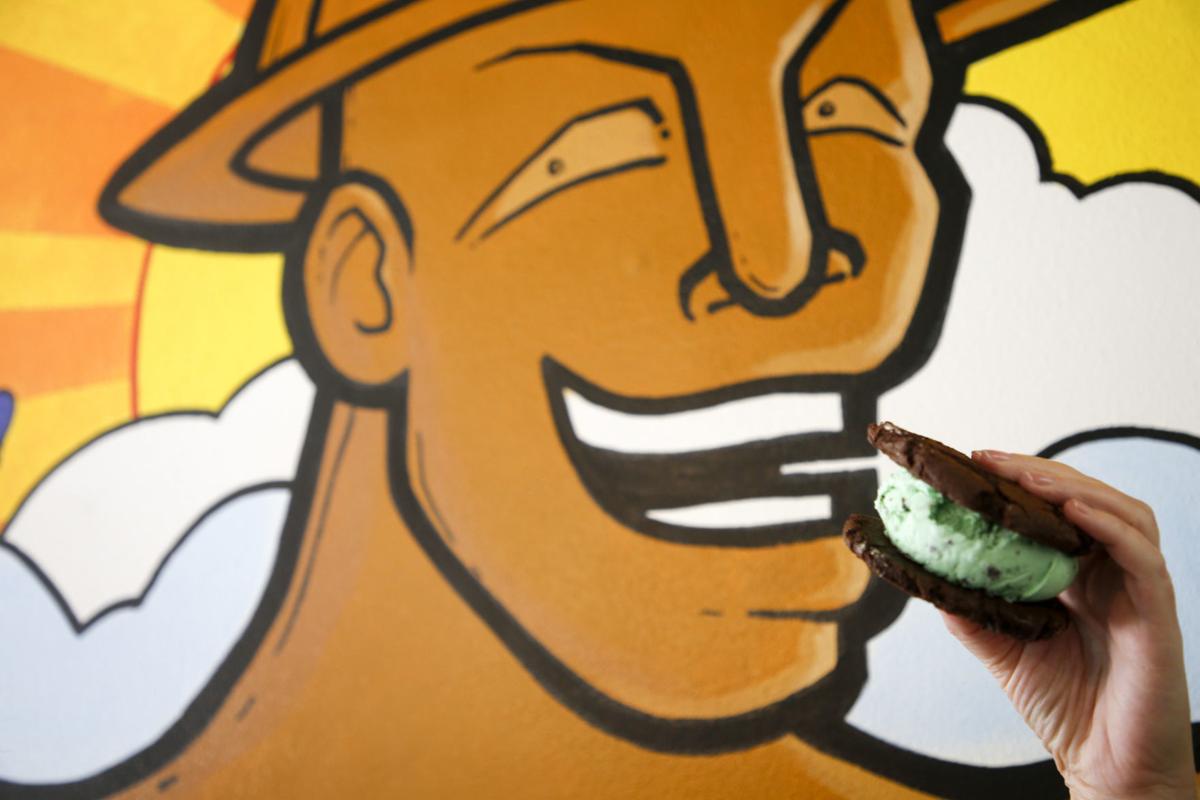 A mint chocolate ice cream sandwich on top of double chocolate chip cookies at Sweet & Creams in Tulsa on Saturday June 6th, 2020.IAN MAULE / Tulsa World
Kimberly Norman is the owner of Sweets & Cream. MATT BARNARD / Tulsa World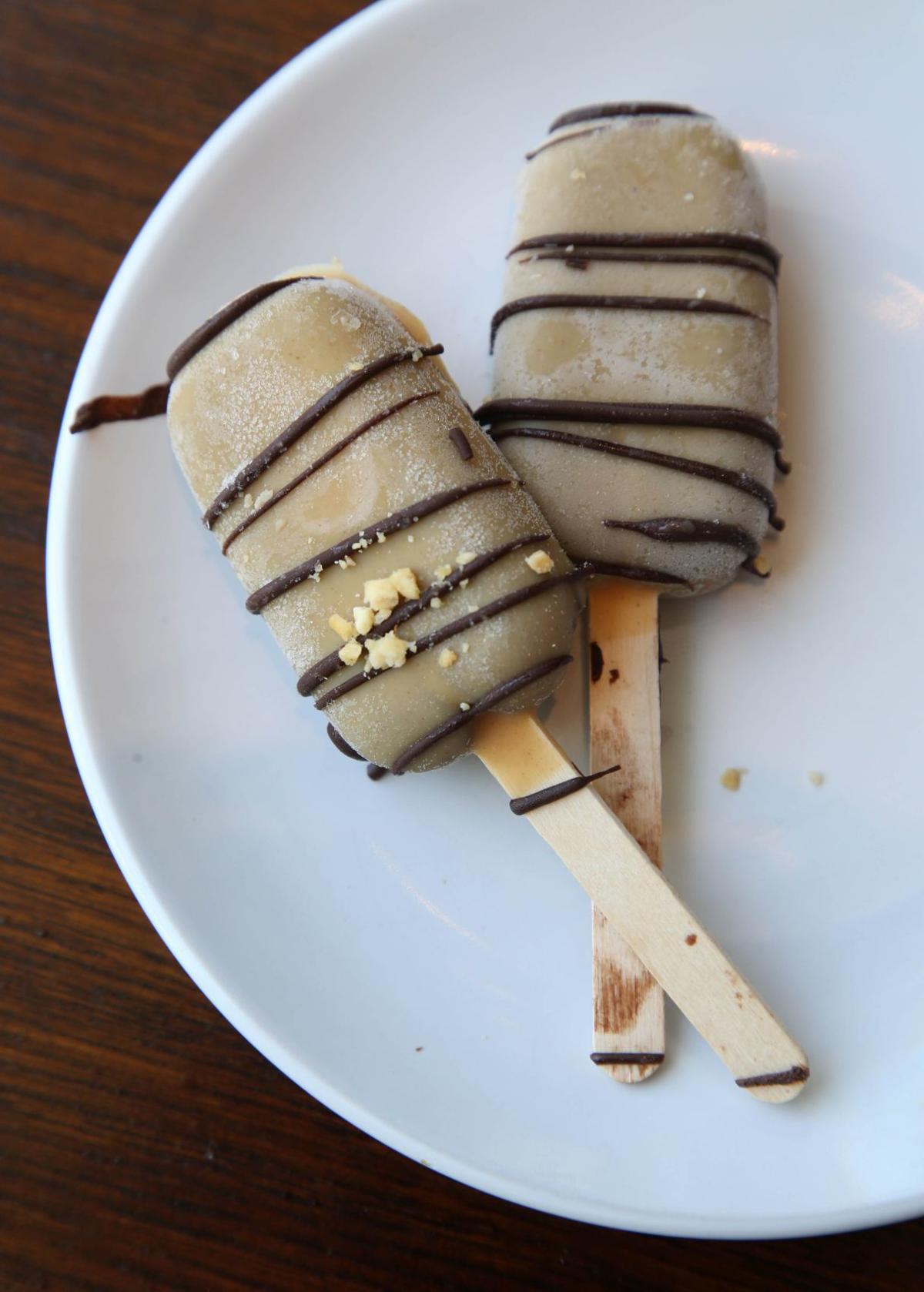 Vegan peanut butter and chocolate ice cream pops can be found at Antoinette Baking Co., 207 N. Main St. MATT BARNARD / Tulsa World
Fresh mint chocolate ice cream with a chocolate ice cream sandwich and vegan peanut butter and chocolate ice cream pops at the Antoinette Baking Company, 207 N. Main St., in Tulsa, Okla., On Friday, June 5, 2020. MATT BARNARD / Tulsa World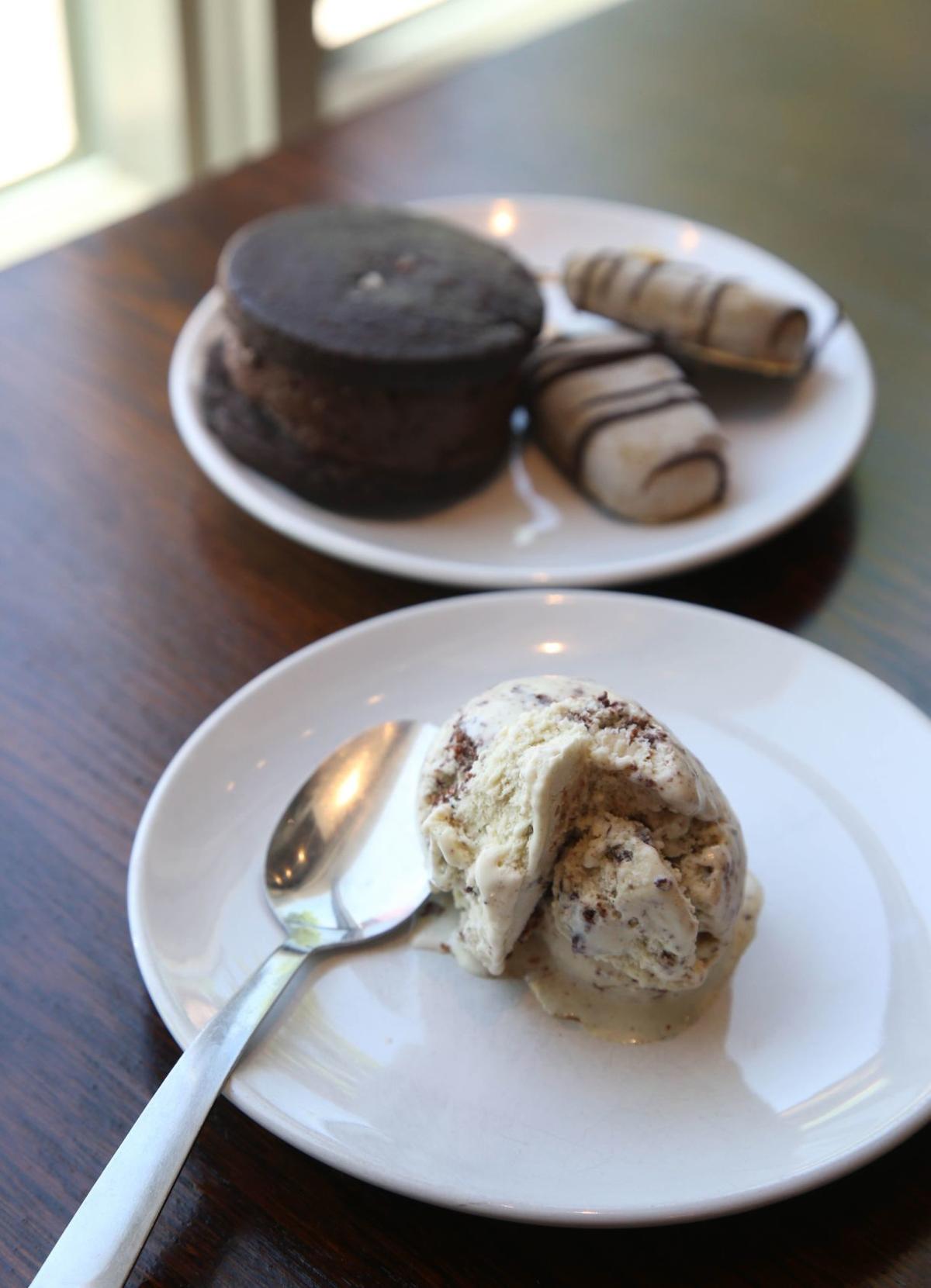 Fresh mint chocolate ice cream with a chocolate ice cream sandwich and vegan peanut butter and chocolate ice cream pops at the Antoinette Baking Company, 207 N. Main St., in Tulsa, Okla., On Friday, June 5, 2020. MATT BARNARD / Tulsa World
Ice cream sandwiches will be among the products on offer when the new Beatrice Ice Cream Co. fully opens. Meanwhile, it offers a variety of sweet treats in a summer ice cream club. TOM GILBERT / Tulsa World File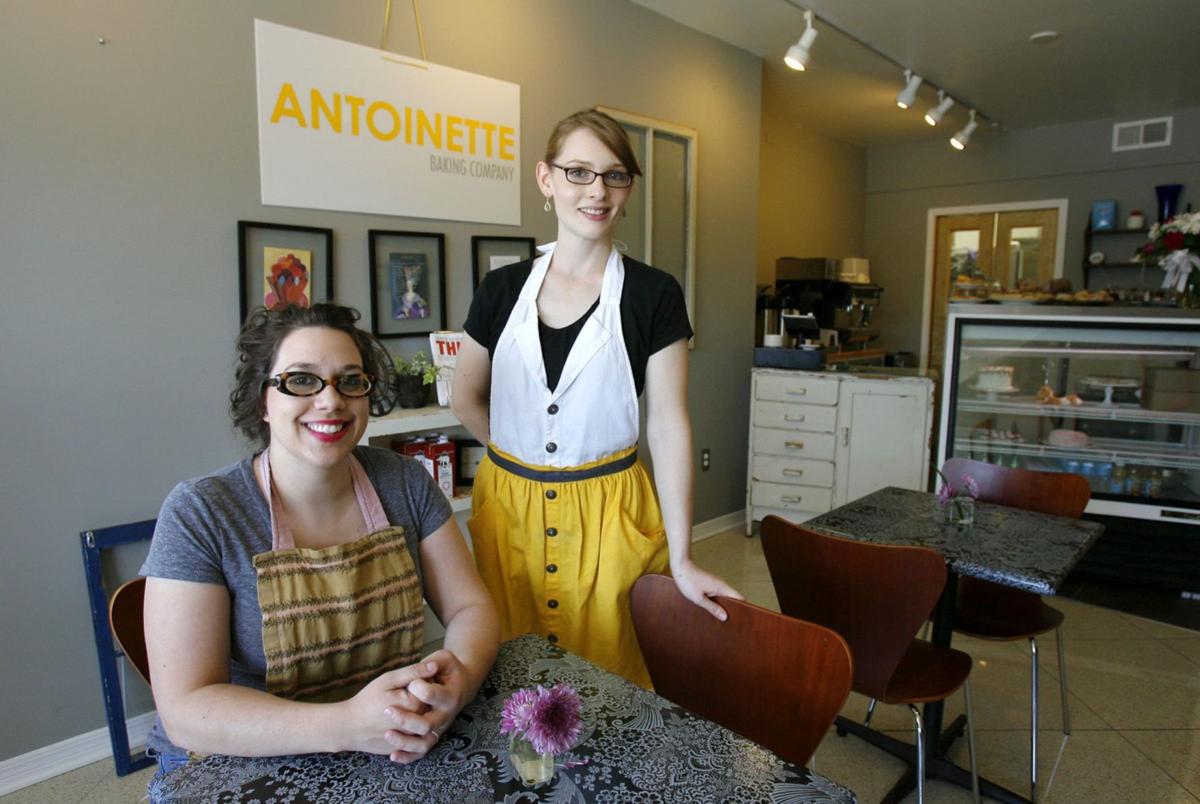 Molly Martin (left) and Andrea Mohn, owners of Antoinette Baking Co., are expanding their sweet realm with a new ice cream parlor that will open in early July. MATT BARNARD / Tulsa World
The Rose Rock Microcreamery offers a variety of flavors at The Boxyard. STEPHEN PINGRY / Tulsa World
Business partners Jason Decker (left) and Chef James Nelson pose in the Rose Rock Microcreamery at The Boxyard. STEPHEN PINGRY / Tulsa World
Ice cream sandwiches are the newest addition to Rose Rock Microcreamery. They are available in cream or gluten-free. STEPHEN PINGRY / Tulsa World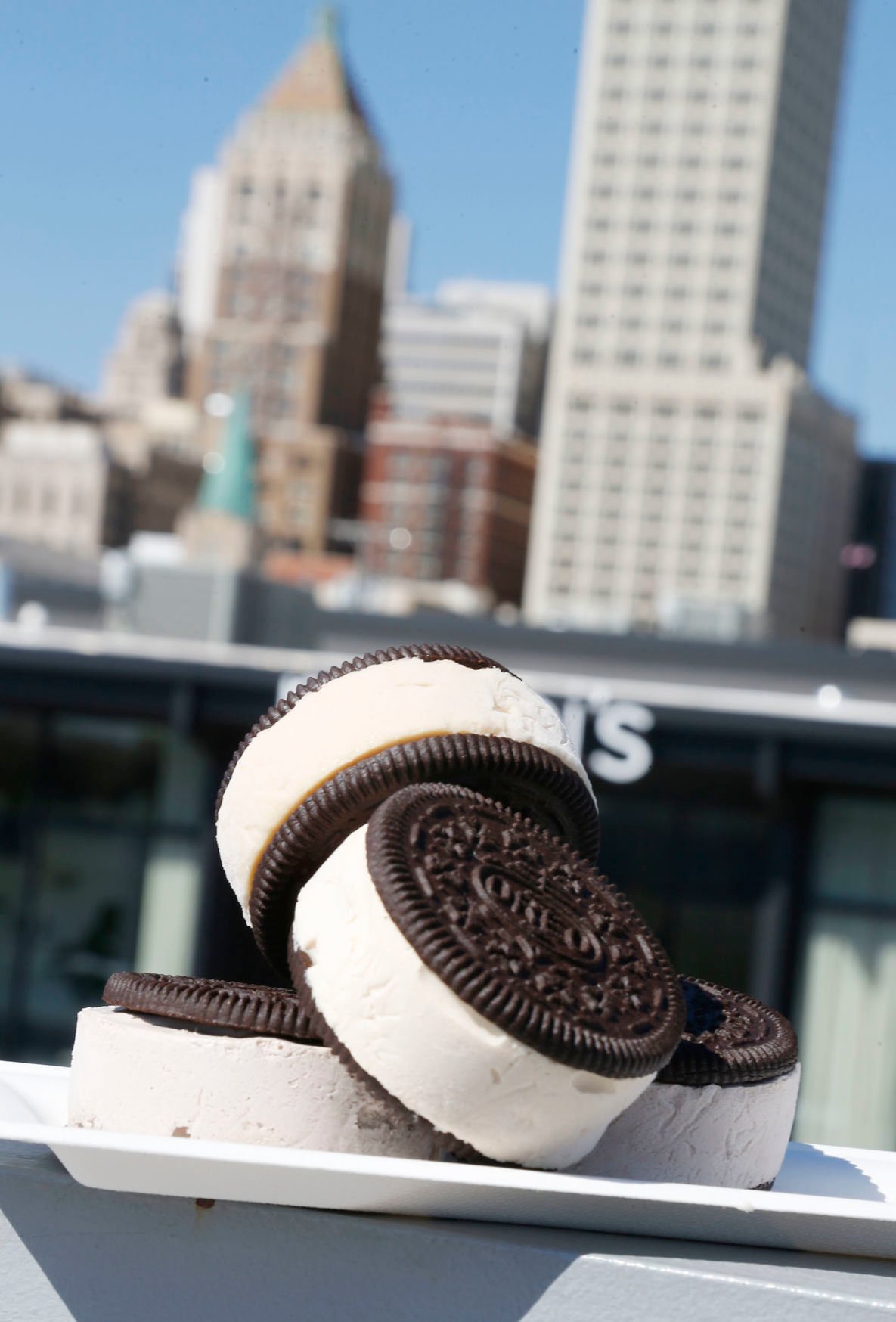 Ice cream sandwiches are the newest addition to the Rose Rock Microcreamery on the second floor of The Boxyard in downtown Tulsa. STEPHEN PINGRY / Tulsa World
Puopolos Italian Ice & Creamery offers Strati; Layers of soft ice cream and Italian ice cream; and tortalati, vanilla or chocolate cake with ice cream and a variety of toppings. Tulsa World file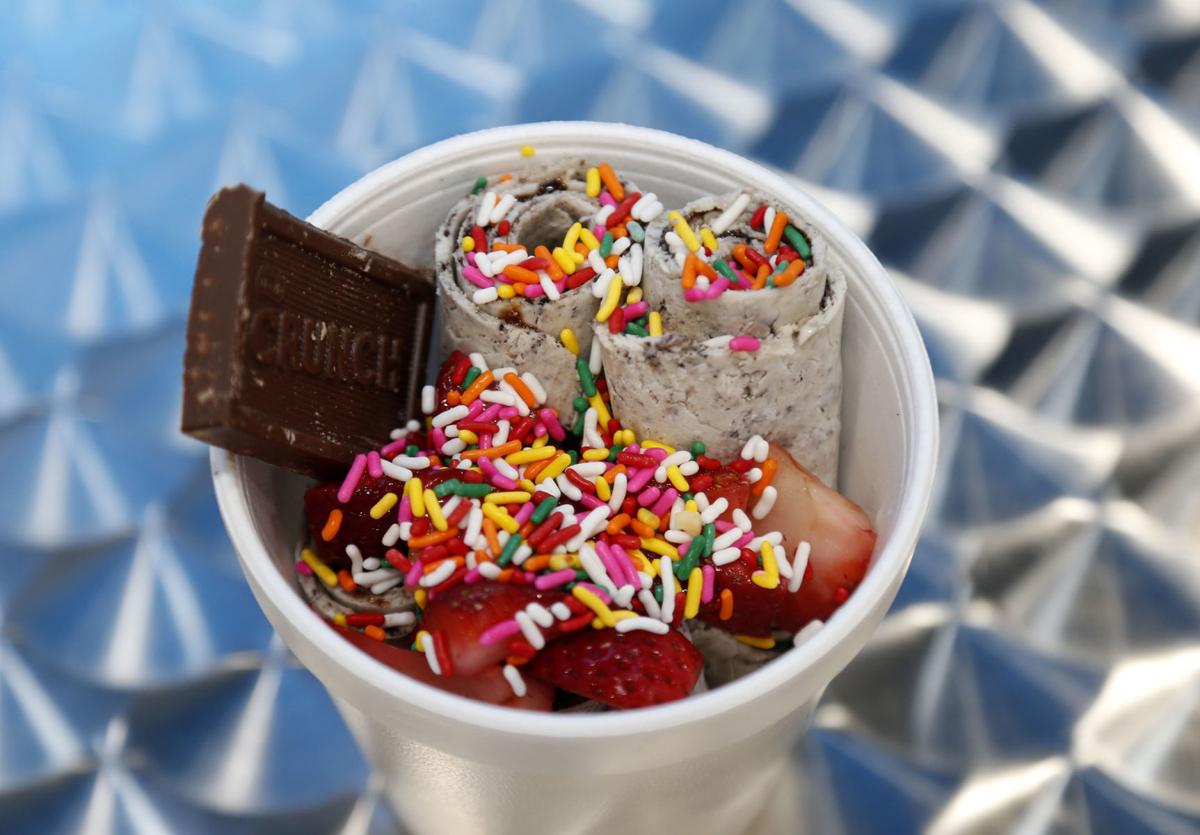 At Scoops & Rolls Creamery in Broken Arrow, oreo mint ice cream and sprinkles make a colorful combination. STEPHEN PINGRY / Tulsa World File
The new STG Gelateria on Cherry Street offers freshly made ice cream, coffee and pasta to take away. TOM GILBERT / Tulsa World File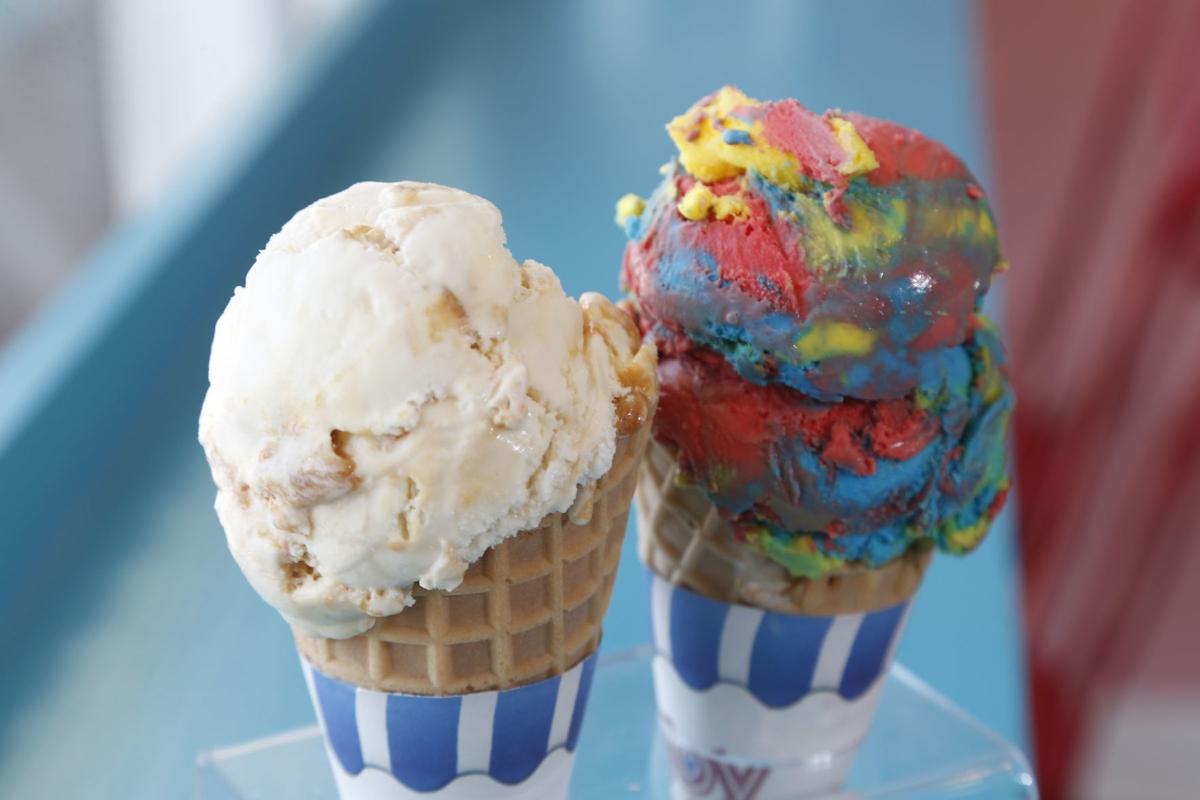 Cow Tipping (left) and Superman are popular flavors in the Rustic Gate Creamery in Jenks. STEPHEN PINGRY / Tulsa World
For Molly Martin, ice has always been part of the plan.
Martin, who co-owns Antoinette Baking Co. with Andrea Mohn, said it was a dream of hers to have an ice cream parlor.
"Before we opened the bakery, I had an ice cream club where I personally delivered ice cream that I made to people," she said. "We even bought a small freezer for the bakery to sell ice cream and other frozen items, but it never really evolved."
But Martin's dream of owning an ice cream parlor is coming true as Beatrice Ice Cream Co. opens July 1st at 11am in the Tulsa Arts District. The store will occupy the space that was once Spinster Records and is just around the corner from Antoinette at 207 N. Main St.
The name Beatrice was chosen for two reasons.
First, it's a nod to Tulsa's story – Meadow Gold Dairy, whose now iconic sign has been a staple on 11th Street for decades, was once a subsidiary of Beatrice Food Co.
And second, it is a connection to Marie Antoinette, who gave the bakery its name.
"She had a daughter named Beatrice so it just seemed right," said Martin.
Beatrice Ice Cream Co. offers artisan ice cream products including homemade cones, ice cream cakes, ice cream sandwiches and shakes, including a selection of gluten-free, vegan and specialty alternative dairy products.